Recycling frying oil in the snack industry using a Silverson Flashmix
Silverson Machines have recently sold a Flashmix FMX25 to a company to help them reduce the amount of vegetable oil waste they were producing in their potato chips batch frying process.
---
In this application, the company was using 7925 gallons of vegetable oil per week frying their potato chips. The company wanted to manage the amount of oil they were using by prolonging the usable life of the oil and eventually reducing the waste volume to zero in their chip batch frying process by dosing the oil with an oil purifying agent.

To do this they were dispersing a fine, white food grade powder - a magnesium silicate, into the hot sunflower oil. Once the powder had been dispersed into the oil and the Free Fatty Acids levels had been reduced the oil could be reused. They had been dispersing the powder into the oil in 400-gallon vessels using a small impeller, but this was unable to prevent a thick residue from building up on the bottom of the tank and this was affecting the 'cleaning' of the oil.

The company contacted Silverson to discuss which mixer from the product range would be the most appropriate and safe due to the hot oil in the process. It was agreed that using the hopper of a Flashmix would be a safer way to incorporate the powder into the mix, rather than adding it into the top of a vessel when using an in-tank mixer.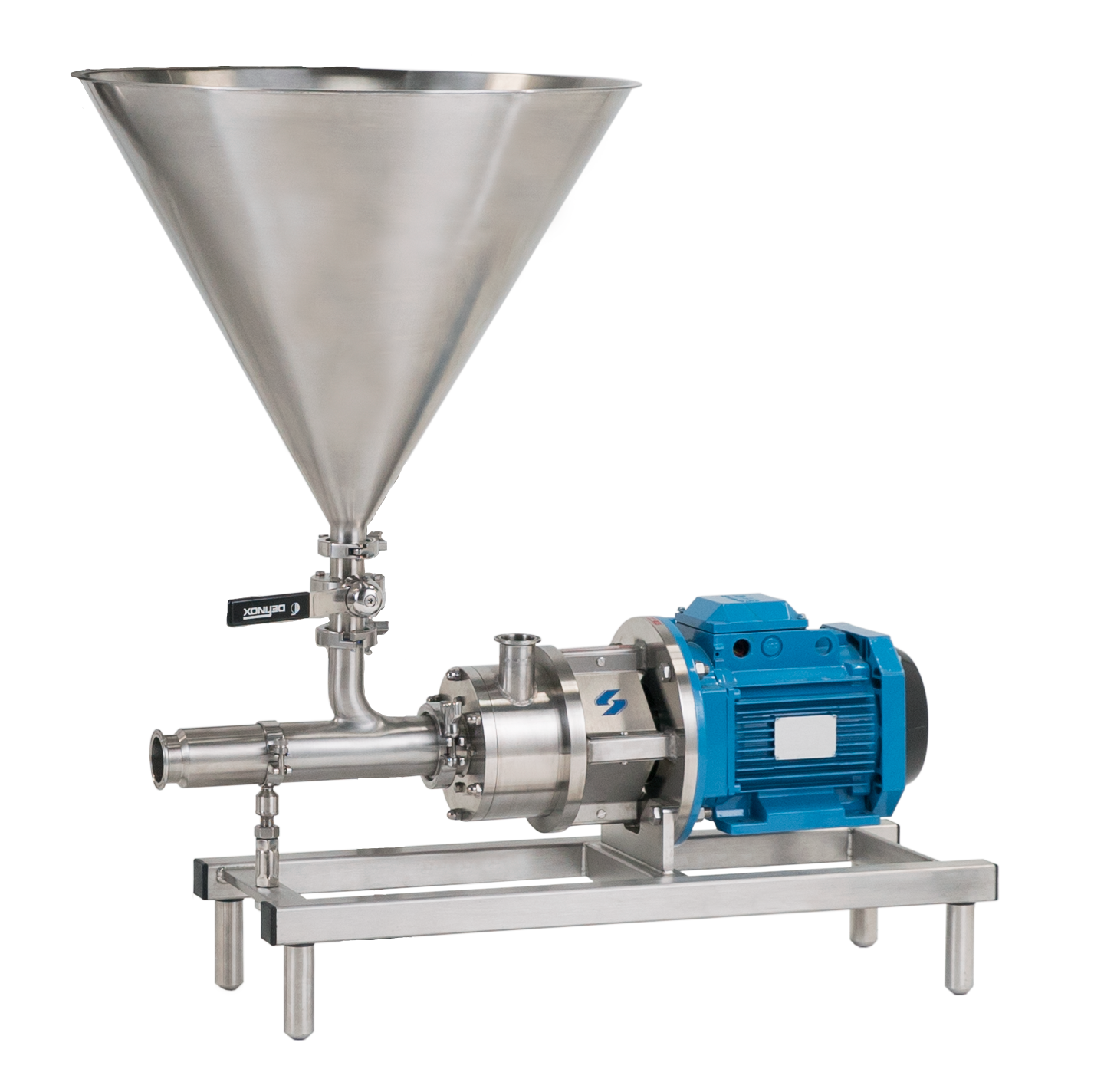 An FMX25 was sent to the company site for them to trial the machine, once the trials began the amount of oil being purchased by the company was reduced from 7925 gallons every week to 7925 gallons every two weeks, cutting their processing costs by 50%. An order was received for the trial unit which will pay for itself in a short period through the savings made on fresh oil.
Published by Silverson Machines on May 18, 2022
www.silverson.com
E: sales@silverson.com
T: 413-525-4825

Address
355 Chestnut St
East Longmeadow, MA
01028
United States
Show map