Kuriyama of America, Inc. has provided quality hose and accessories to the processing industry for over 50 years.
· Tigerflex® offers the most complete line of PVC suction and polyurethane material handling hose products with optional static wire capability.
· Tiger-Duct® polypropylene, Neo-Duct® neoprene and SIL-Duct™ two-ply silicone wire reinforced hoses along with Tigerflex® PVC and Polyurethane ducting hoses provide many product choices for your ducting needs.
· Kuri Tec®, thermoplastic non-reinforced tubing and reinforced hose products handle a wide range of applications. Our Polywire® Plus Hose combines wire reinforcement for vacuum along with yarn reinforcement for pressure in a clear PVC hose.
· Hose Tec® Interlocked Metal Hoses, offers a new product called Tec Flex™, which is an evolution in the development of strip wound metal hose, combining the flexibility and light weight of unlined hose, with the durable smooth liner characteristics of lined hose. The Metal Hose To Go™ program, provides ready-made, stainless steel lined, metal hose assemblies with attached Schedule 40 TOE ends. They readily accept Aluminum and Stainless threaded cam-lock parts (A or D) as well as our new Kuriyama-Couplings™ Threaded Hex Swivel Fitting to complete the assembly for immediate use. No welding of fittings is required.
Tigerflex Voltbuster™ Hose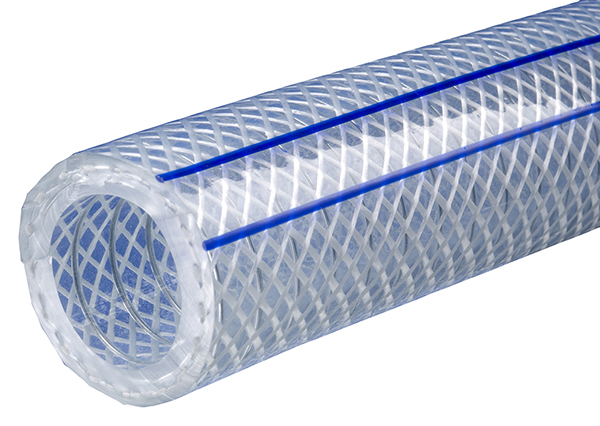 Kuri Tec® POLYWIRE® Plus K7300 Series Hose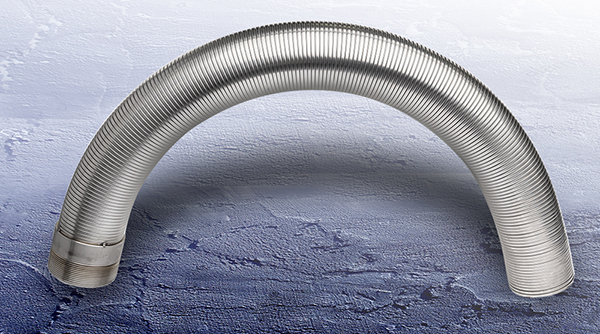 Tec Flex™ Metal Hose