Vibratory Process Solutions
Carrier Vibrating Equipment is a proven leader in providing unique material handling equipment to customers worldwide. Carrier specializes in the manufacture of vibrating conveyors with features incorporated to dry, cool, blend, screen, separate, and perform various other processing functions while conveying. By combining steps, the manufacturing process is simplified and economies are created.
Carrier has developed processing equipment to meet the needs of many industries including chemicals, synthetics, glass, food, dairy, pharmaceuticals, explosives, wood, coal, metals, scrap, and recycling.
Major Products:
Light, Medium and Heavy Duty Vibrating Conveyors
Natural Frequency and Brute Force Vibrating Feeders
Batch and Continuous Vibrating Fluid Bed Dryers and Coolers
Conventional Fluidized Bed Dryers and Coolers
Spiral Elevator Processors
Tornesh Dryers
Media Slurry Dryers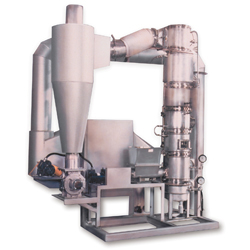 Tornesh Dryer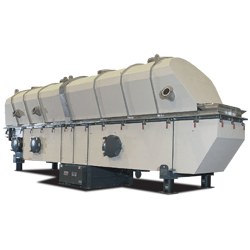 Fluid Bed Dryer