Aveka CCE Technologies LLC celebrates their 20 year anniversary of providing equipment and processing solutions to the dry powder industry. Aveka CCE designs and manufactures Ultra Fine Grinding and Sizing systems and also maintains a complete test and toll processing facility.
Fluid Bed Jet Mill System with internal classifier capable of finished products down to 98% < 5 microns. Complete systems engineering and plant layout capabilities.
High Efficiency Centrifugal Air Classifier System with cut size range from 1 to 75 micron to produce ultra narrow particle size distributions.
Particle Size Analysis using various analytical instruments.
Toll Processing for equipment test and evaluation, short and long term processing and defining system design.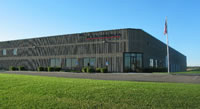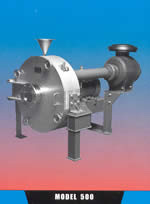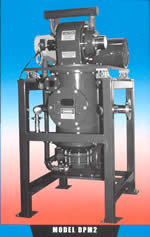 -->AVEKA CCE Technologies offers both Fluid Energy Jet Milling and High Efficiency Air Classification equipment as well as custom processing and packaging services. We specialize in 200 mesh (75 micron) and finer particle size range and have capabilities to produce products in the 90% minus 2 micron range. AVEKA CCE Technologies, LLC is an AVEKA Group company. Since beginning in 1994, the AVEKA Group has grown from a single location for R&D, making prototypes and running small batch size processes to multiple locations providing a wide range of large scale contract manufacturing capabilities. AVEKA continues to find solutions to tough processing problems using proprietary technologies, intellectual horsepower and state-of-the-art equipment. Our management team's strong academic, research and professional backgrounds give AVEKA an edge in problem solving that goes beyond most contract processors. AVEKA researches, develops, manufactures and distributes particle products and technologies from spray drying and coating, to microcapsule and prilling. AVEKA offers a wide variety of services while working closely with clients to provide customized manufacturing or research services. Industries include: industrial, microelectronics, personal care, agriculture, pet food companies, nutracueticals and more.